Certificate in Biblical and Theological Studies
Units by Discipline
Total Units
Price per unit
Bible Exposition
Intercultural Studies
Languages
Philosophy
Practical Ministry
Research / Christian Education
Spiritual Formation
Theology
Electives
18
$621
9
0
0
0
0
0
0
6
3
Featured Faculty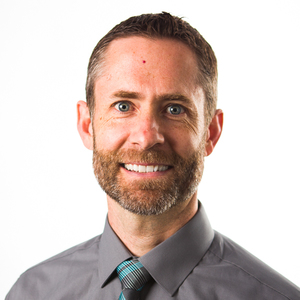 Overview
The Certificate in Biblical and Theological Studies is ideal for church lay leaders, church elders, and formerly untrained ministers for whom a full degree is too costly in terms of time or money. The Certificate in Biblical and Theological Studies provides a foundational theological education while allowing the student to complete some elective coursework to help address specific ministry needs. This certificate consists of six courses most of which can be completed in an online/hybrid format (hybrid courses are a combination of online and in-person interaction). Those wanting to see if a full seminary degree is for them can use this certificate as a "trial run."

Certificate coursework may later be applied toward a Master of Divinity or Master of Arts degree.
Admissions Requirements
Are you an international student? Please view the international admissions requirements
Applicants must possess a Bachelor of Arts degree or its academic equivalent from an accredited college with a minimum grade point average of 3.0 (on a 4.0 scale).
All applicants must submit a written statement outlining their vocational objectives and how the certificate relates to those objectives.
Graduation Requirements
Satisfactorily complete all courses for a total of 18 semester credits as outlined in the curriculum below.
Obtain a 3.0 GPA with no grade below a "C-" in all courses to be credited toward graduation.
At least 9 credits must be taken at this seminary.
Complete the entire program in no more than five years.
Outcomes
Students will be able to:
Be able to articulate and defend the correct, biblical view on the following central doctrines: theology proper (including God's nature, attributes, triunity, works, and fatherhood) and bibliology as well as other central doctrines such as: Christology, pneumatology, soteriology, angelology/demonology, anthropology, hamartiology, the relationship between Israel and the Church, the nature of the church and its ministries, eschatology, and ecclesiology.
Be able to articulate the significance of the above-mentioned central doctrines for personal life and ministry.
Know the history of hermeneutics, the basic principles of grammatico-historical exegesis, and the basic principles of lexical semantics to determine the meaning of biblical words. Students will develop a commitment to more effectively meditate on God's word in their own spiritual lives.
Be able to demonstrate: the theme and major contributions of each Old Testament (OT) book; discover the importance of historical background to the interpretation of the OT; and develop greater confidence in the OT as a trustworthy guide to faith and life.
Be able to demonstrate a basic knowledge of the following: a historical outline of the New Testament (NT); how each NT book fits into the outline; the broad historical and cultural backgrounds to the NT; and the basic theme and teaching of each NT book. The student will be able to evaluate critical views of the NT from an evangelical perspective.
Curriculum
Course
Units
TTBE 517
Hermeneutics and Bible Study Methods
3
TTBE 519
Old Testament Survey
3
TTBE 520
New Testament Survey
3
TTTH 521
Theology I: God, Scripture, Creation
3
TTTH 522
Theology II: Christ, Humanity, Sin, Salvation
3
TTTH 623
Theology III: Spirit, Church, Last Things
3
Total
18
BOLD courses are now available through an online/hybrid format