Master of Arts in Christian Ministry and Leadership
Featured Faculty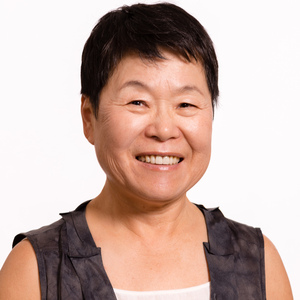 Overview
The Master of Arts in Christian Ministry and Leadership with concentrations in Pastoral Care and Counseling, and Preaching and Pastoral Ministry is designed as a professional program for specialized ministry. It has been developed for those whose calling to Christian service is to positions of leadership for which the Master of Divinity or other professional degrees are not normally required
The degree is structured to provide:
An understanding of Scriptures for students anticipating Christian ministries that would include pastoral or lay counsel, parachurch organization counseling, women's ministries, specialized "tent-making" occupations in other cultures, lay leaders in the local church and others.
A biblical background for those who are preparing for counseling in secular fields.
A program of study for missionaries who have only a brief furlough time in which to pursue formal study of the Scriptures and would like to emphasize pastoral counseling or women's ministries.
Sustainable skills in specific ministries further developing your abilities and spiritual gifts and strengthening your areas of weakness.
Outcomes
The student will be able to:
Demonstrate an awareness of their own personal growth issues that will hinder their ability to minister.

Demonstrate an understanding of and ability to employ empathic listening skills in leadership and counseling contexts.

Demonstrate an understanding of and ability to employ ministry skills in program development of pastoral ministry in a church or para-church environment.

Demonstrate an understanding of and ability to employ ministry skills in leadership such as preaching, administration, teaching, counseling, and worship leadership.

Demonstrate a commitment to and ability to develop redemptive church ministries to their communities in society and culture, being relevant to current sociopolitical issues and ethical problems.

Demonstrate an understanding of and ability to employ leadership capabilities to deal with the growing complexity and challenges that leaders face daily as they guide people toward shared goals.
Admissions Requirements
Are you an international student? Please view the international admissions requirements
Applicants must possess a Bachelor of Arts degree or its academic equivalent from an accredited college with a minimum grade point average of 3.0 (on a 4.0 scale).

All applicants must submit a written statement outlining their vocational objectives and how the degree might relate to those objectives.
Graduation Requirements
Satisfactorily complete 49-58 semester units as outlined in the curriculum charts.

Submit an acceptable thesis, chosen in consultation with the major advisor, or at the option of the major advisor and in lieu of the thesis, complete four additional units of electives. Students who write a thesis will have a total requirement of 49 units and those who take two additional units in lieu of a thesis will have a total requirement of 58 units.

At least 24 of the total units required for the degree program must be completed in residency at Biola. Advanced Standing, Reduction and transfer credit are not considered residency units.

Obtain a 3.0 average with no grade below a "C-" in all courses to be credited toward graduation.

Complete the entire program in no more than five years.