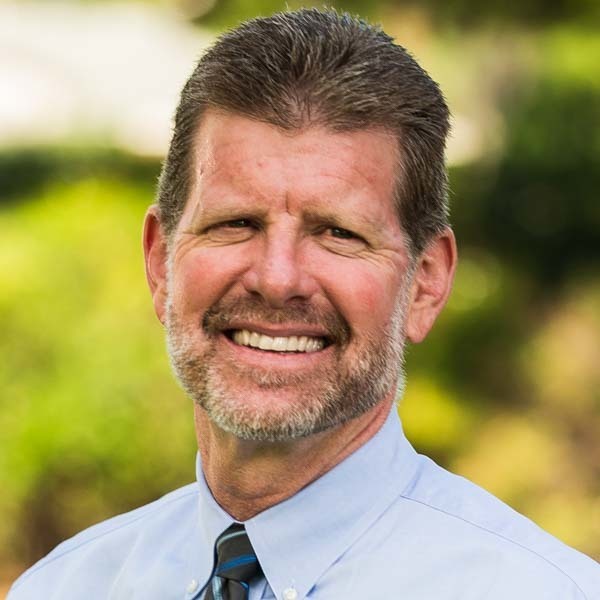 David L Talley
Professor of Biblical and Theological Studies
Chair Biblical & Theological Studies Old Testament Department
Ph.D., Trinity Evangelical Divinity School
Th.M., Grace Theological Seminary
M.Div., Grace Theological Seminary
M.A., Grace Theological Seminary
B.A., Southeastern Bible College
Featured Books
With varied ministry experiences, including student development, counseling, pastoring and teaching psychology and Old Testament studies, David Talley brings a blend of scholarship and practical application to his classroom instruction. He co-pastors a local church, and enjoys research in the areas of Old Testament theology, the Pentateuch and the prophets. His dissertation research on the judgment of pain in Genesis 3 continues to be a focus in his research as he formulates a perspective on Godly living in a difficult world. Talley is passionate about understanding and teaching the truths of God's Word, discipling and equipping others, and "passing on the faith" to the next generation. In 2013, he completed a survey book on the Old Testament, which seeks to focus on both the information of the biblical text and the transformation of the heart. His work has also been published in The New International Dictionary of Old Testament Theology and Exegesis, Journal of Biblical Manhood and Womanhood and the Christian Research Journal . Talley travels extensively with the goal of partnering with the international church and training leaders, especially with a focus on impacting Muslim nations with the gospel. He has traveled to South Korea, Kenya, Thailand, Armenia, Russia, Ukraine, Brazil, Honduras, Dominica, Nigeria, Mexico and the Congo to equip believers.
Affiliations
Grace Evangelical Free Church, La Mirada, California
Evangelical Theological Society
Society of Biblical Literature
Publications
Books and Articles
Old Testament consultant for Josh McDowell's New Evidence That Demands a Verdict, 4th edition, revised by Sean McDowell, 2016.
"Ready! Set! Wait!," Christian Research Journal, 38/5, Fall 2015.
The Story of the Old Testament, Reclaimed Publishers, 2013; available on Amazon, Kindle, iBooks. (ISBN-13: 9780615872544 and ISBN-10: 0615872549).
"Pagan Religious Practices and Heretical Teaching: What Is to Be Our Attitude? Gleanings from the Old and New Testaments," in Chrislam: How Missionaries Are Promoting An Islamized Gospel, I2 Ministries Publications, 2011.
Study notes for "Hosea," "Joel," "Joshua," and "Jeremiah" in the Quest Study Bible, second revised edition, Zondervan Publishing Company, 2011.
"Psalm 99," chapter in a book on the proper use of the Psalter, honoring Dr. John Davis, Chalice Press, 2010.
"Muhammad and Deuteronomy 18: Who is the Prophet "Like" Moses?," Christian Research Journal 30/1 (2007): 50-51.
"Gender and Sanctification: From Creation to Transformation, A Comparative Look at Genesis 1-3, the Creation and Fall of the Man and the Woman, and Ephesians 5, the Sanctification of the Man and the Woman in a Redemptive Marriage Context," Journal of Biblical Manhood and Womanhood 8/1(Spring, 2003): 6-16.
"Law, Old Testament" in The Encyclopedia of Fundamentalism, ed. Brenda E. Brasher, Routledge Publishers, 2001:275-278.
Research Interests
Old Testament theology issues with a focus on major themes and how they are evidenced in the story of Israel
Gender issues focused on the biblical teaching and implications for our lives today
The role of difficulty in our world and how this is evidenced in the story of the Old Testament with implications of what this means for the Christian life today