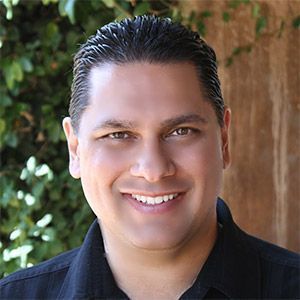 Frederick Cardoza
Director of M.A.C.E. and M.Div. Christian Education
Associate Professor
Christian Ministry and Leadership
Ph.D., Southern Baptist Theological Seminary, Louisville, KY
M.A., Southeastern Baptist Theological Seminary, Wake Forrest, NC
B.S., Liberty University, Lynchburg, VA
Freddy Cardoza has ministered for 20 years in churches and parachurch ministries of all sizes, and has taught academically for more than 20 years at the undergraduate, graduate and doctoral levels. He has taught internationally and regularly teaches adjunctively at both the graduate and doctoral levels.
Freddy serves as Director of M.A.C.E. and M.Div. and Undergraduate Christian Education at Talbot School of Theology and Biola University.
Freddy is the Executive Director for the Society of Professors in Christian Education (NAPCE), which is the academic society of evangelical professors representing some 200 seminaries, universities and liberal arts colleges that teach in the areas of spiritual formation, Christian ministries and Christian education.
Freddy received a Ph.D. (Doctor of Philosophy) in Leadership from The Southern Baptist Theological Seminary, and completed all required coursework for the Doctor of Education (Ed.D./ABD). He earned a Master of Arts from Southeastern Baptist Theological Seminary, and holds a Bachelor of Science from Liberty University.
Freddy is also a member of the Evangelical Theological Society (ETS), the Religious Conference Management Association (RCMA) and formerly served as President of the Board for the Christian Worldview Leadership Academy in Kansas City.
Freddy speaks regularly at churches, conferences, conventions, retreats and seminars.
Affiliations
Executive Director, Society of Professors in Christian Education (SPCE)
Evangelical Theological Society (ETS)
Association of Youth Ministry Educators (AYME)
Publications
Baker Academic. Introducing Christian Education. In Process. 10/2017
Baker Academic. Teaching the Next Generations. Educational Technology (chapter). 10/2016
Deacon Magazine, Understanding Ministry (article). Spring 2016
Deacon Magazine, Understanding Discipleship (article). Summer 2015
Deacon Magazine, Understanding Biblical Fellowship (article), pp. 26-28. Summer Issue 2014
LifeWay. Bible Studies for Life (Multiple Personal Study Guides, and DVD). 2013-2014
LifeWay. Open Windows. Multiple devotional pieces. Fall Issue 2014
LifeWay. Beyond Belief: Exploring the Character of God. ISBN: 9781430028963. 03/2014
B&H Academic. Crisis On the Doorstep (chapter), A Theology of Family Ministry. 06/2011
Biola Magazine, La Mirada, Calif. "Find Your Voice," 05/2011
LifeWay. "How To" Sunday School Manual( chapter). 08/2009
ATS Seminary Interviews Response, Christian Education Journal, Supplemental, 04/2009
Crisis on the Doorstep (chapter), A Theology of Family Ministry, B&H Academic
How to Sunday School Manual (chapter), LifeWay Publishers, 08/2009.
ATS Seminary Interviews Response, Christian Education Journal, Supplemental Issue, Spring 2009
Past regular contributor to the Southwest Times, Fort Smith, Arkansas
Past regular contributor to the Arkansas Baptist News, Little Rock, Arkansas
Past regular contributor to the Chattanooga Free Press, Chattanooga, Tennessee
Arkansas Baptist News, Little Rock, AR "From One Leader to Another..." 03/28/2002
Arkansas Baptist News, Little Rock, AR "Magnetic Ministries" 10/25/2001
Southwest Times, Fort Smith, AR "The End of the Innocence" G-2, Sunday, 9/30/2001
Baptist 2 Baptist. "Cancel the Order for the Headstone"